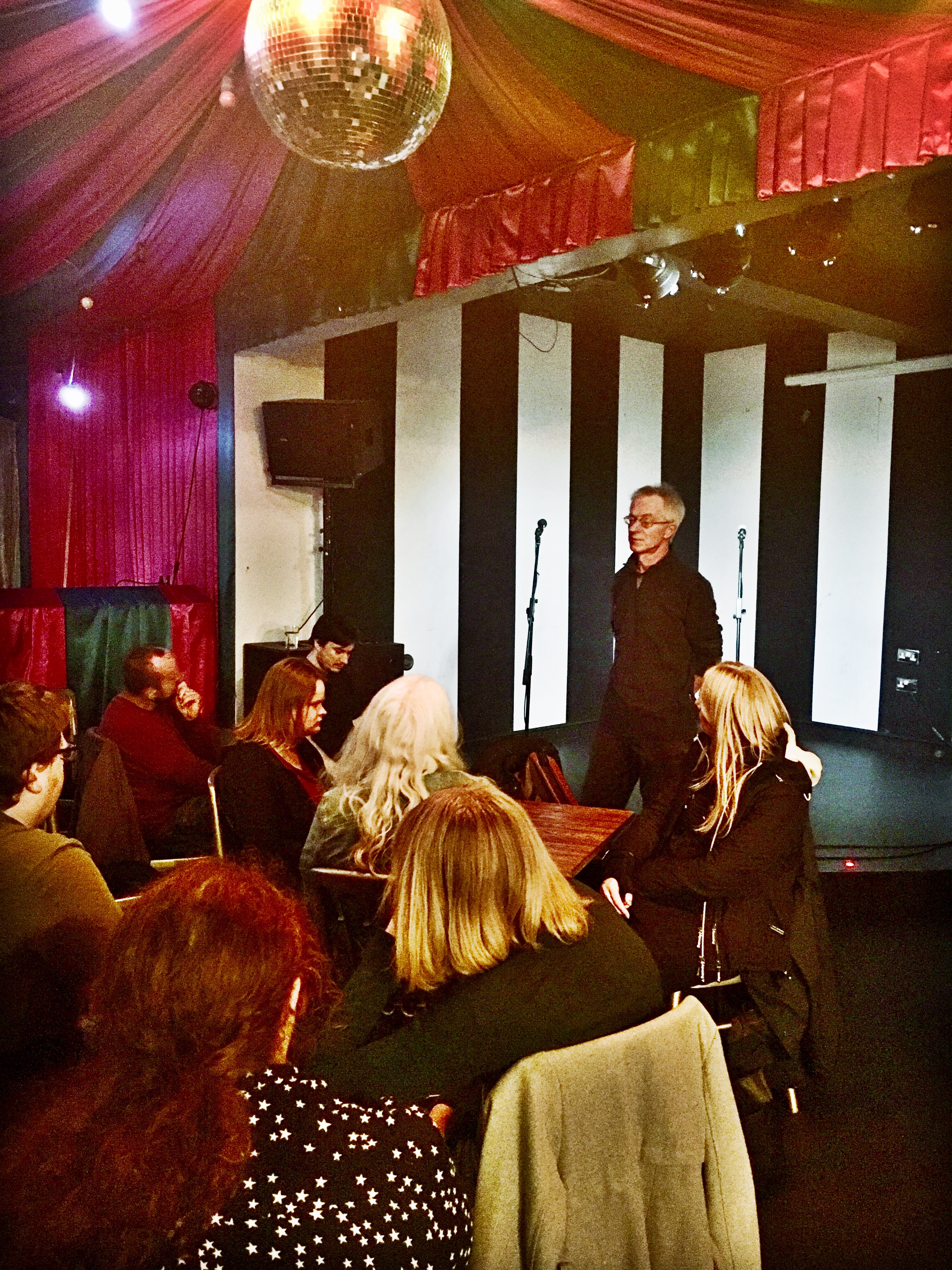 Our most recent SouthEast Storm meeting happened on November the 15th in a bar in Cardiff.  We choose Inspiration as the theme of the event and had several Vi people come in to talk to the group.  It was a full house with about 30 people in attendance with a lot of the usual attendees and some new faces in the mix.
We had the wonderful John Sanders in once again to run a workshop all around identity and how we can have confidence in talking about our eye conditions.  He was then followed by 3 young Visually Impaired adults who came in to talk about what they are up to.  
First up was Kiel Gibbson who works for RNIB Connect in Swansea, he gave a short talk about the project and the great work its doing for the community. This project engages VI people in the community and brings them together.  A wonderful project and great opportunity for our young Storm members.  Next up was James Ledger a truly inspirational young person who talked about his journey with Sight Loss and how athletics gave him a positive outlook on life.  James is doing some incredible things and is definitely someone to look out for.  Last and by no means least Angharad Buttler-Rees shared and talked about the work she's doing on her PHD, which is all around Disability Activism and the journey she's been on through higher education.  A big thank you to the three of you for sharing your stories and experiences with the group, it made us all realise with determination we can all achieve something really special.
Chloe Phillips and their company Elbow Room Theatre came and spoke to the group about their work and specifically an upcoming R&D showing in which they are incorporating audio description in new and exciting ways.
Our headline act of the evening was the thing we were most excited about. The fabulous Jake Sawyers joined us to do a short stand up set all around being Visually Impaired.  In short he was amazing.  He captivated the audience and there was a lot of laughter going on, he'll definitely be returning.
We decided to end the event in a new way with something called "minute to moan". Everyone who wanted to contribute has the opportunity to talk uninterrupted for an entire minute about something they wanted to highlight or were passionate about.  You put your name into a hat and we picked people out at random. This was so successful, so many people contributed and had so much to say, some very good topics that a lot of people were mutually passionate about were brought to light.
All in all we had a fantastic evening everyone looked to be enjoyed and definitely felt inspired by the evening.  I'd like to say a massive thank you to everyone who came and spoke at the event but also to all who attended and contributed we couldn't have done it without you!  
Hope you all have a wonderful Christmas and a fabulous New Year.  Braces yourselves we have some more great stuff happening in 2018.